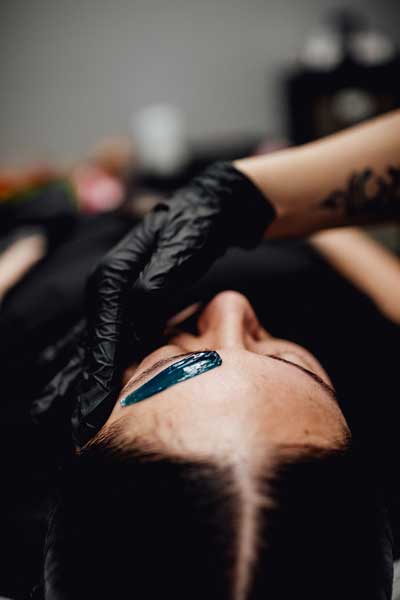 TAILORED TO YOU
Welcome to The Birthday Suit, an award-winning full-service waxing spa with a national presence. Founded in 2011, our acclaimed spa specializes in high-quality head-to-toe hard wax services, offering an affordable luxury to clients from all backgrounds.
Our comprehensive waxing services cover the full body, including bikini, Brazilian, face, arms, back, stomach, chest, and legs. We take pride in delivering exceptional service that meets each client's unique needs, and our professional and skilled staff ensures that our clients feel comfortable and satisfied with every visit.
At The Birthday Suit, we also offer a complete line of private labeled,  lab-tested skincare products that cater to the pre and post-waxing needs of the face and body. Our products are carefully created and designed to enhance the benefits of our waxing services, leaving our clients feeling confident, refreshed, and rejuvenated.
Our family friendly atmosphere is perfect for the mom or dad-on-the-go, with a children's "lounge" located just past our reception area. This room features kid friendly movies and TV shows, coloring books, and much to keep them occupied while mom or dad is having "wax time".
With over 25,000 active clients,, The Birthday Suit provides an inviting, intimate ambiance, discreet customer service, and poshness at a competitive price. Our commitment to quality has earned us five Las Vegas Review Journal "Best of Las Vegas" awards, including "best waxing" and "best spa."
Whether you're a first-time waxer or a regular client, The Birthday Suit welcomes you to our award-winning waxing spa. Come and experience our exceptional service, expertise, and luxurious treatments for yourself.